On Friday, December 2, 2022, Mr. John Tjahjanto Boestami, Vice Ambassador of the Republic of Indonesia to Japan, and the delegation of eight from Embassy of the Republic of Indonesia visited our university and met with President Nishida. Prof. Kazunori Yamahira (Tropical Biosphere Research Center), Assoc. prof. Junko Oshima (Faculty of Global and Regional Studies), two researchers and one graduate student from Indonesia in Prof. Yamahira's lab were also present for the meeting. The eight Indonesian universities and the University have concluded exchange agreements, and since there are many commonalities such as academic ties and marine diversity, we have agreed that we will further strengthen our cooperation in the future. Vice Ambassador Boestami also mentioned that the exchange education program (MBKM program) is being implemented in Indonesia and that he would like to work on new partnerships utilizing this system.

Vice Ambassador Boestami gave his lecture titled "Sustainable Mangrove Utilization through Integrated Small-Scale Ecotourism and Carbon Sequestration: Lessons Learned from Indonesia" in the class "Environmental Education at Tourist Attractions" which is an undergraduate course in the Faculty of Global and Regional Studies, and there were about 50 students attended the class. The students listened intently to the lecture by the vice ambassador and actively interacted with him during the Q&A session.

Vice Ambassador Boestami introduced to the students the national efforts to restore, rehabilitate, and protect mangrove forests, an important resource that had been threatened by development in Indonesia. He gave examples of how mangrove forests have affected culture, economy, environment, ecosystem, and climate change.

Students asked questions about the impact of mangrove protection and what kind of education is provided on environmental conservation in Indonesia. Vice Ambassador Boestami told that in some areas of Indonesia, environmental education has started from elementary school under the guidance of the national government, and awareness is being raised from a young age. He also asked the students to think about the impact of mangrove forests. Indonesia accounts for about 23% of all mangrove forests in the world, and in the current globalization, he raised a question to the students to think about how much benefit could be created by the conservation, protection, and management of mangroves by the whole world, including Japan, rather than just by one country.

At the end of their visit, the delegation from Embassy of the Republic of Indonesia visited Prof. Yamahira's lab with the Indonesian researchers and graduate students of the University, and they listened what kind of research are being conducted at the University.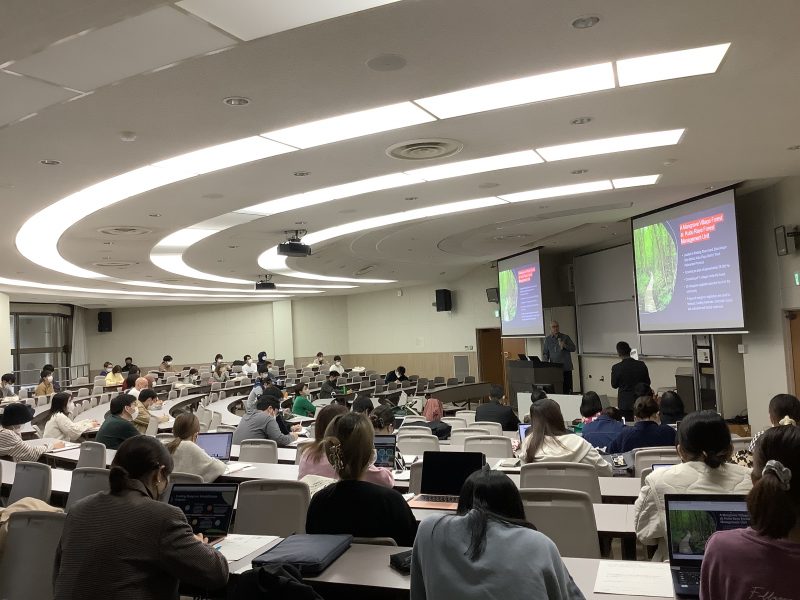 Vice-Ambassador Mr. Boestami giving a lecture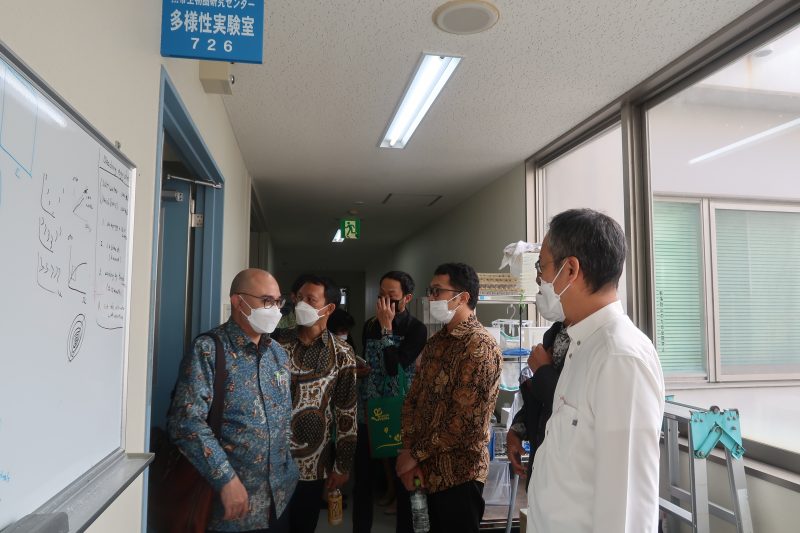 The delegation visiting Prof.. Yamahira's Lab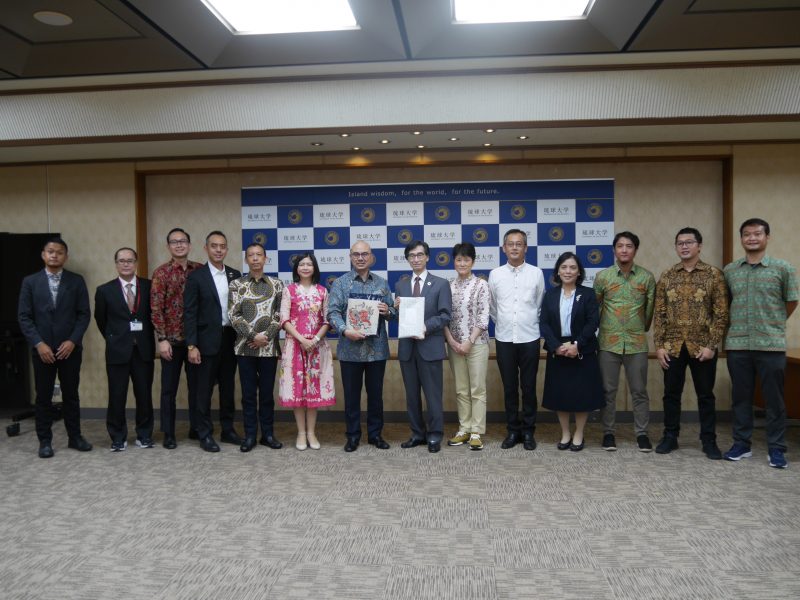 Meeting with the President