On Wednesday, July 6, 2022, the University of the Ryukyus hosted a lecture by Kosovo's Ambassador Dr. Sabri Kiçmari titled "Kosovo's Way to the European Union.

The lecture was given in the class "EU Studies," which is a common undergraduate course in the Faculty of Global and Regional Studies. There were about 70 students attended the class, which was moderated by Prof. Till Weber and Assoc. Prof. Atsuko Miyazato, and the students listened attentively and actively asked questions to the ambassador after the lecture.

The Ambassador first gave the students an overview of Kosovo, including its relations with neighboring countries in Europe, ethnicity, language, etc. He then gave a lecture on the progress of the Republic of Kosovo through the Kosovo War to its declaration of independence on February 17, 2008, and its progress as a country toward EU membership. He also commented that the geographical threat posed by Russia's recent invasion of Ukraine is similar to the relationship with neighboring countries in Okinawa, where the University is located. He also expressed his opinion on the importance of a cooperative relationship between Japan and the Republic of Kosovo, which was quick to recognize the Republic of Kosovo as a country and is cooperating with Western countries to support Ukraine.

At the end of the lecture, the students asked questions to the ambassador in English, such as about the youth of Kosovo and whether university students in Kosovo can study political science, and the ambassador answered their questions as much as possible. The lecture was meaningful as it helped the students deepen their understanding of the history and current situation of the Republic of Kosovo and its relationship with the EU and neighboring countries.

After the lecture, the ambassador visited President NISHIDA Mutsumi. Vice-President USHIKOBO Kiyoshi, Prof. Weber and Assoc. Prof. Miyazato were also attended the meeting. Since Ambassador Dr. Kiçmari taught at the University of Pristina in the Republic of Kosovo before, the ambassador and the president have agreed on universities in Kosovo and the University of the Ryukyus should promote student exchanges and educational/research exchange for future collaboration.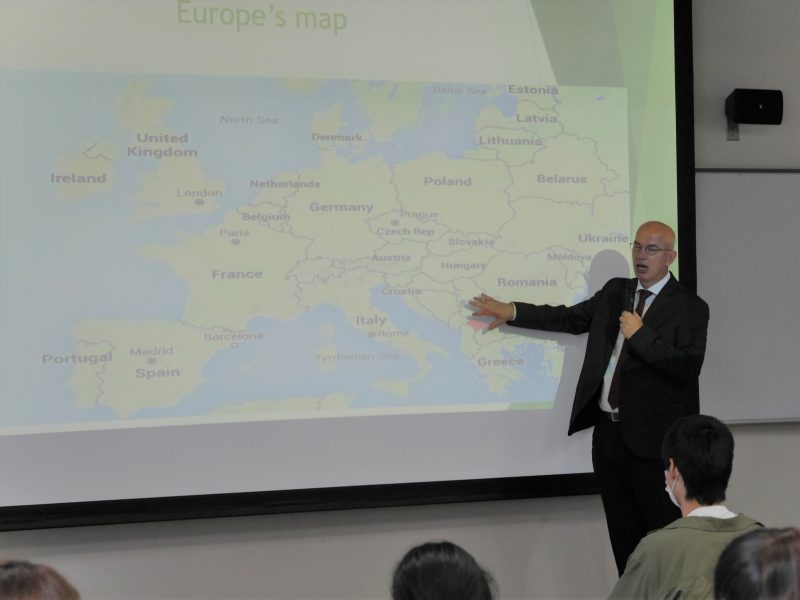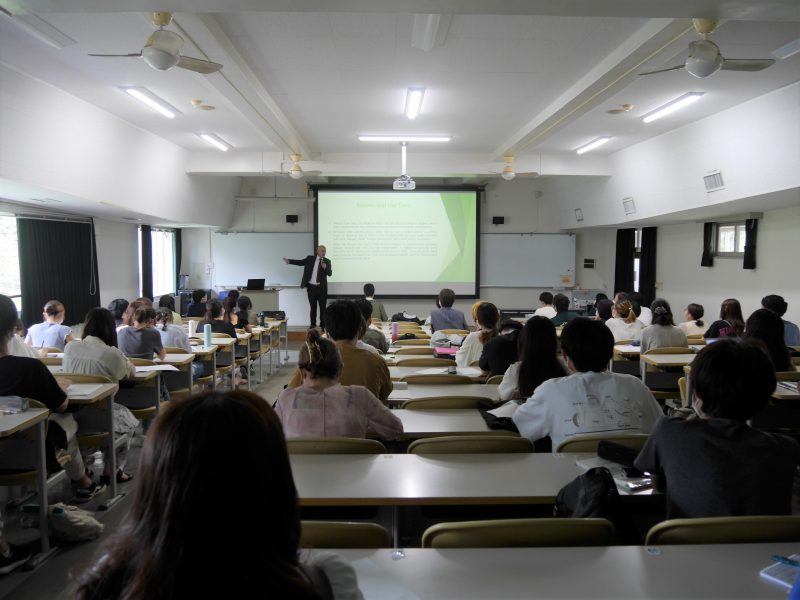 Kosovo Ambassador Dr. Kicmari giving a lecture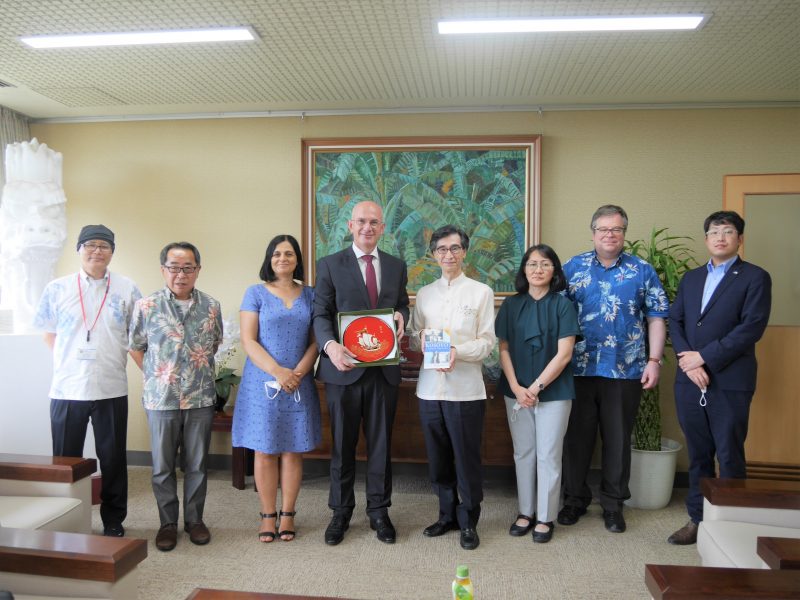 Meeting with the President (from left) Director Taira (General Planning and Strategy Division),
Vice-president Ushikubo, Ambassador Dr. & Ms. Kiçmari, President Nishida, Assoc. Prof. Miyazato,
Prof. Weber, Mr. Hara (staff of Embassy of Kosovo)